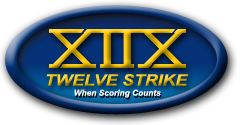 After a very successful career in the contracting business, Rex Richmond retired... but not for long. In 1980, he and his wife purchased a 20 lane bowling center in Long Beach, California. Crown Bowl on Artesia Blvd was equipped with a scoring system called Discrete Scoring. In his characteristic no-bones manner, Rex described it as a "nightmare." In addition to costing him 30 hours a week in mechanics time, the scoring system's manufacturer informed him that replacement parts and technical support would no longer be available for this scoring system which was not that old.
This setback would lead to an exciting new chapter in his bowling career and landmark advances in scoring systems. With a few years of research and refinement of Rex's new concepts in scoring systems, Twelve Strike was born and immediately became the new kid on the block in 1988. Creating a system that is not proprietary based, affordable to all and with immediate technical support when you call.
Today, Twelve Strike is known as the innovator that sets the standard for all the rest. With hundreds of customers worldwide, the company's success is a direct result from Rex's unwavering commitment to his customers. Our personal pledge to our customers is that we continue to be available to you at all times, offering the only scoring system with 24-hour, 7 day-a-week support which is answered by live people ready to help answer any questions or solve any scoring needs, this is what places us above all the rest
Twelve Strike carries on this tradition continuing to offer the same top quality service you have come to expect. When looking into scoring for your center, we encourage you to compare our support and prices, not only the initial purchase, but replacement costs also. You will find Twelve Strike is number one!
What our customers say about us...
Twelve Strike is the only automatic scoring system on the market today with our 24-hour, 7 day-a-week support line where you receive immediate technical support when you call. Below a few of our customers have decided to share with you a little about their experiences with Twelve Strike.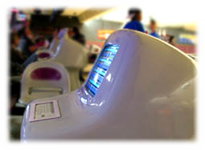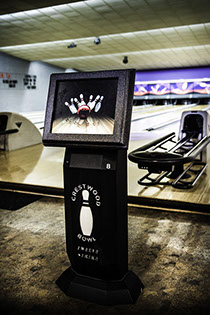 "Just wanted to drop a note to thank you for your help. As you know, we purchased your system back in 1994 and it has been problem free. However, on New Years Day 2004 at 10:30am we found out the scoring was out. From 10:30am to 11:00pm your staff worked on and off with us to discover the problem. The following morning we were up and running in time for our morning leagues and the most unbelievable part of the whole experience was that the cost of the repair was under $400. These experiences exemplify customer service. Please pass on our sincere thanks to the staff for their patience and hard work."
- Michael Lucente - President, Champion Promoting Inc
"Twelve Strike Scoring is the best thing that has happened to bowling in many years. Their technicians are absolutely a delight to work with. They answer any and all questions; they train and educate your head mechanic and your front desk employees so that everyone knows exactly what to do and when. Twelve Strike is simple to use, has prompt 24-hour tech support, unlimited graphics and instant replay. We recommend Twelve Strike to any and all bowling centers!"
- Tina and Bart Kinne - Floyd Bowling & Amusement Center, GA
"I refuse to settle for second best...so I chose the best. Thanks again for such a quality product."
- Bill Mossontte - Proprietor, Mission Hills Bowl & Valencia Lanes
"The speed and features with my Twelve Strike Automatic Scoring System have made all the difference in my center. For the best quality, value and service choose Twelve Strike."
- Dave Husted - PBA Hall of Famer and Proprietor Milwaukie Bowl - Milwaukie, Oregon
"Business is great at all of our centers. Our bowlers love the Twelve Strike Scoring System... Thanks again."
- Wes Becker - Proprietor
Copyright @ 2016 TwelveStrike. All rights reserved.